Lunchbreak: Fred's Garage Chicago Cheese Steak
See co-owner Robert LaPata on WGN!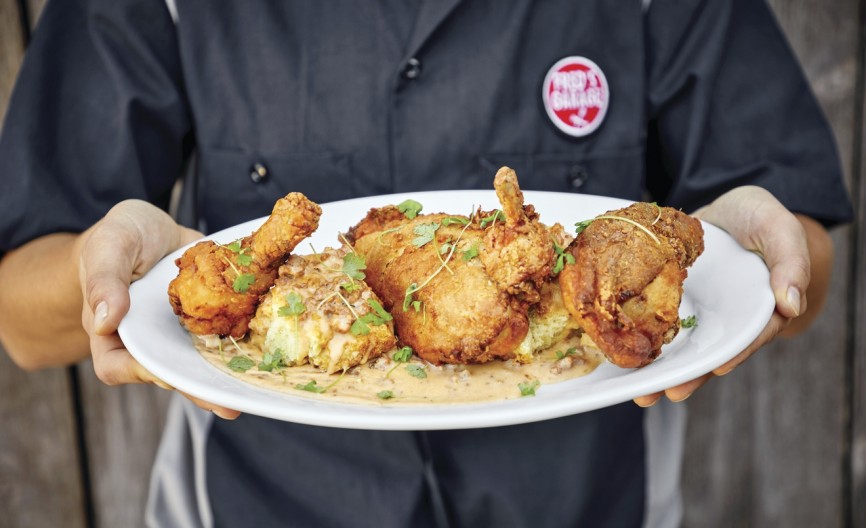 For over 43 years, the late Fred Majewski presided over his service station on the corner of Green Bay Road and Spruce Street in Winnetka. Majewski and his old Mobil station may be gone, but they won't soon be forgotten, as Fred's Garage—a restaurant with a decidedly car-friendly vibe—opened on the same spot in late September.
Robert LaPata, Joe Krouse and Fred Gale, who also own the much-loved Ten Mile House and DB3 Donuts in Evanston, couldn't turn down the prime North Shore location, but they wanted to honor the history of the spot. "Our partner Fred Gale said, 'No way!' but he got overruled," LaPata says with a laugh. "We loved the name because it tells our new neighbors exactly where we are. It just works." read more…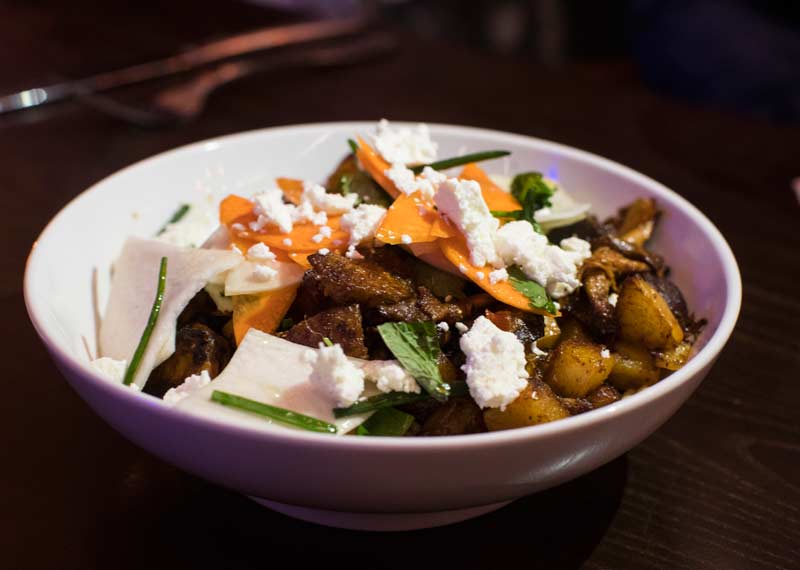 Fred's Garage in Winnetka is Now in Service
The opening of Fred's Garage in Winnetka is a sign that the village's restaurant scene is on the upswing. While neighboring Wilmette has seen a plethora of new dining options open in its downtown, Winnetka has been lagging behind.
But a mere two weeks in and Fred's Garage is hopping, with waves of diners coming in to check out what the owners of the popular restaurant Ten Mile House in Evanston have done to the old service station. read more…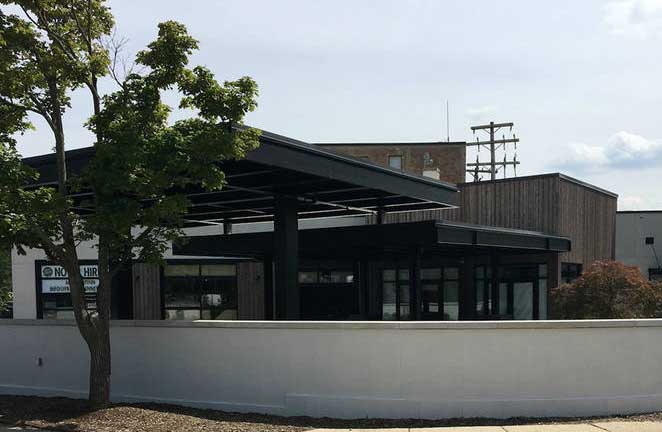 Fred's Garage Opens In Downtown Winnetka
From Fred's Garage:Featuring an approachable menu, serving reimagined and elevated classics from both American and world cuisines, Fred's Garage delivers a new addition to downtown Winnetka's dining scene this September. From the team behind Evanston's popular Ten Mile House and DB3 Donuts – Fred Gale, Joe Krouse and Robert LaPata – Fred's Garage aims to satisfy diners from multiple generations within a nostalgic, yet contemporary space. read more…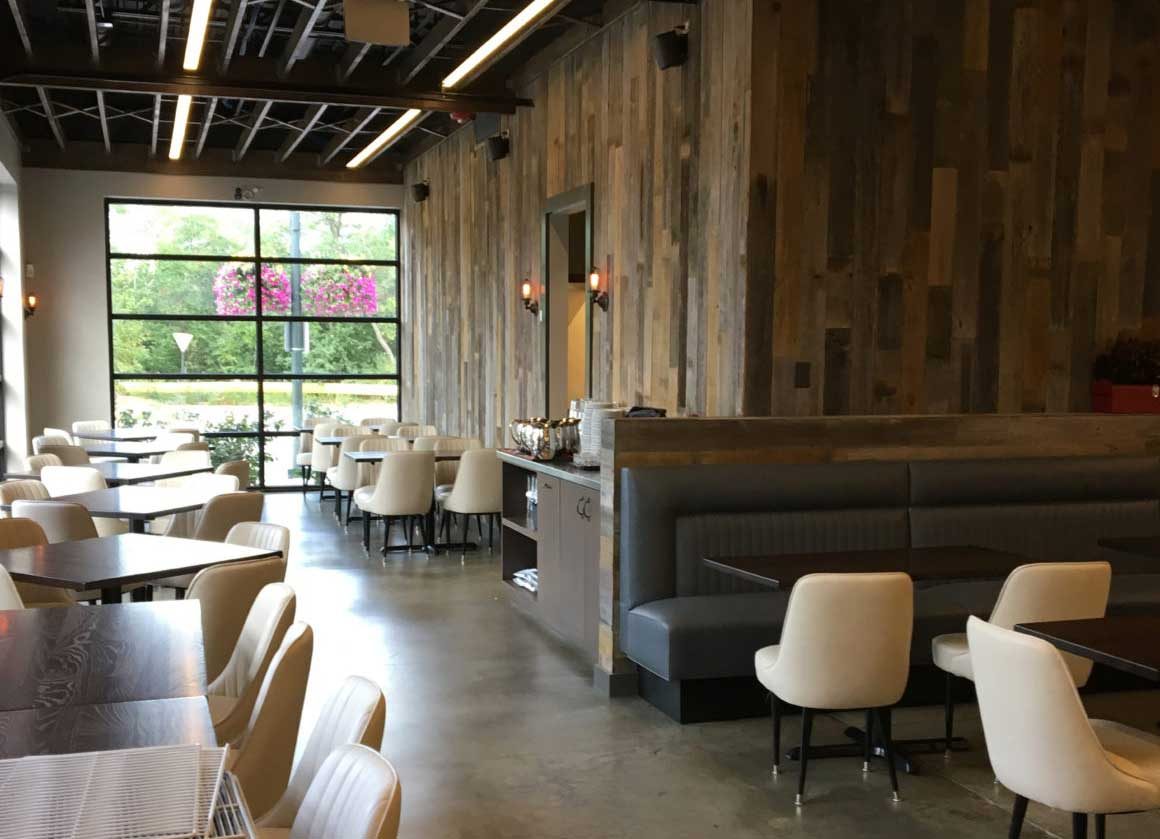 Fred's Garage Prepares to Fill Winnetka Appetites
Fred's Mobil Station, which served Winnetka motorists for decades, is about to become a filling station of another sort.
Joe Krouse, Robert LaPata and Fred Gale, the owners of Ten Mile House restaurant in Evanston, are putting the finishing touches to Fred's Garage (574 Green Bay Road, Winnetka), aiming for a mid-September opening. read more…